SolarEdge's unique ability to combine solar and e-Mobility technologies allows the vehicle to be integrated in the customer's power infrastructure.
The range of integration options includes using the EV battery as the backup storage for the customer's house or business through to the ability to feed-in the power generated from the vehicle's solar carport roof to the house. EV fleets and other constellations where larger number of vehicles are located together can even generate a microgrid.
Reduced electricity costs and reduced dependency on the grid are just some of the benefits of SolarEdge smart energy management in which electric vehicles play a key role.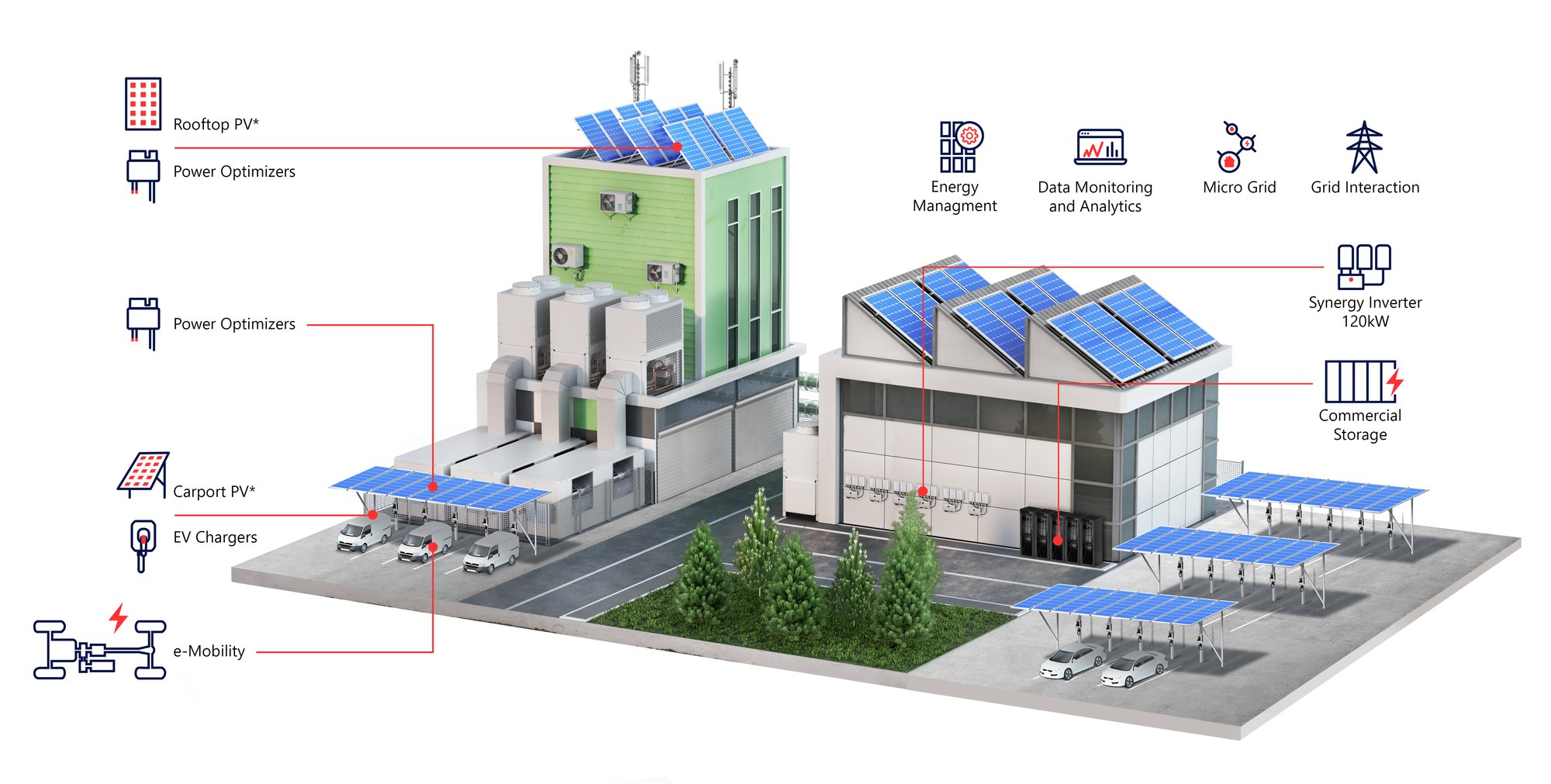 Let's Find the Right Solution for You!